Professional Landscaping In Hopewell Junction, NY
Skilled, Experienced, And Top Quality Lawn Care
Lovely, lush lawns and quaint homes abound in the beautiful hamlet of Hopewell Junction, NY. As local landscapers, Landwork Contractors provide trusted, high-quality landscaping services throughout the region. We have been bringing beautiful designs to life for over 20 years. From the beautiful old homes to the scenic views like Red Wing Park, there is a lot to inspire your design dreams. No matter what you envision, our team of landscape design and hardscape design experts can make it happen.
Trusted Landscape Design Services in Hopewell Junction, NY
Choosing a design that fits your home can be overwhelming. The options are endless and you have to try to fit everything into your budget while working with the land. Some plants grow great in direct sunlight, some might not grow at all. There's a lot to consider and many homeowners find the whole process exhausting. When you work with our professional landscape design team, you don't have to worry. We can help you create the perfect design for your home or office.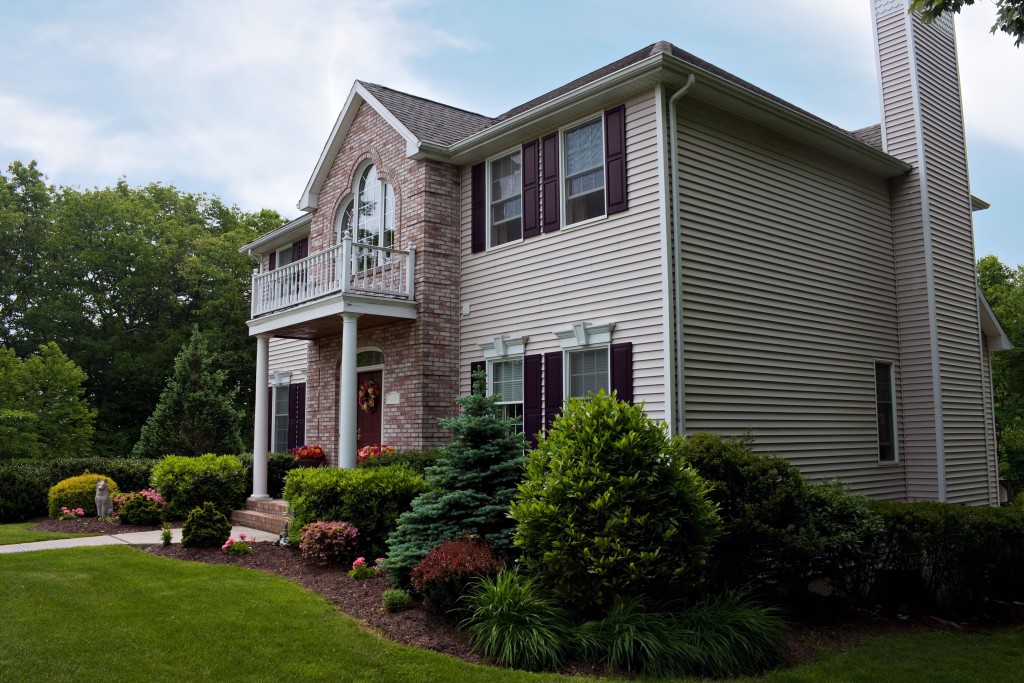 Each member of our team works to make sure your vision is brought to life. We'll consult you and then evaluate your home or office. Then we'll work carefully to guide you through the process of creating a space you'll love. We use state of the art 3D CAD technology to help you see your design before it is planted. This incredible design program helps us ensure that you are getting exactly what you dreamed of before we plant or dig.
Since we are locally owned and operated, we are better able to help you craft your design. Our experts understand the soil, weather, and rainfall that affects your plants and your designs. They know how to transform the hilly, rocky terrain into gorgeous getaways. We can tame erosion issues with drainage services or create a play area with retaining walls. There's really no end to what we can do for you. Here are just a few of our landscape design services.
Garden Beds
Mulch Beds
Fruit Tree Installations
Foundational Plantings
Pathways and Walkways
Hardscape Additions
Ornamental Shrub Gardens
Ornamental Grasses
Spring Plantings
Drainage Solutions
Holiday Displays
Water Features
This is just the beginning. There are so many options to choose from and you get to design it! We're here for you every single step of the way.
Landscape Maintenance in Hopewell Junction, NY
Beautiful landscaping requires a lot of time and effort and upkeep. With our landscape maintenance team, you won't have to worry. We are a comprehensive landscaping firm so we take care of it all. We'll craft your design and work to keep it beautiful for you as well. We also work with you to create a landscape maintenance plan that fits your budget and your needs. You won't have to worry about a thing, just leave it to us. Here are just a few of our landscape maintenance services in Hopewell Junction, NY.
Pruning
Trimming
Spring Plantings
Spring Clean-Up Plans
Fall Clean-Up Plans
Mulch Services
Seasonal Maintenance
Garden Pest Prevention
Whatever condition your landscape is in, we're here to help it bloom.
Grounds and Lawn Maintenance in Hopewell Junction, NY
The homes of Hopewell Junction have a lot of charm, often boasting large, vibrant grounds and lawns. Keeping those lawns fresh, trim, and healthy is our passion. We have a team of lawn care experts who work tirelessly to keep your home or grounds looking bright and beautiful. We take care of the fertilizing, water, trimming, seeding, and mowing so you can save money on equipment and supplies. Instead of spending your evenings and weekends sweating behind a mower, you can simply leave the hard work to us. Our services include:
Routine Trimming
Regular Mowing Schedules
Edging
Weed Solutions
Maintaining Grounds and Formal Gardens
Fall Aeration and Overseeding
Sod Installations
Weekly Maintenance Check-Ups
Irrigation and Drainage Solutions
We will work with you and your budget to come up with the perfect lawn maintenance schedule that works for you.
Masonry & Hardscaping Services in Hopewell Junction, NY
Hardscaping designs turn houses into homes and offices into a business. From stairs to patios to outdoor entertainment spaces, the right hardscape design creates a rare retreat from the world. Landwork Contractors has a team of skilled, licensed, and insured masons with over 300 years of combined experience. As Unilock Authorized Contractors, we bring you the very best in materials, products, and design techniques. We can transform your backyard into a five-star retreat or transform your outdoor office space into a calming courtyard for employees and clients. Some of our services include:
Outdoor Kitchens
Outdoor Entertainment Spaces
Fire-Pits
Retaining Walls
Water Features
Walkways and Steps
Get the Hardscaping and Landscaping Services You Can Trust in Hopewell Junction, NY
If you've been searching for a comprehensive landscaping company that you can trust in Hopewell Junction, NY, look no further. The staff at Landwork Contractors are here to provide you with services to care for every aspect of your landscape. From lawn care to residential masonry to landscape design, we are here to meet your every need. Call us today at 914-479-2537 or make an appointment online. We are here to bring your landscape dreams to life.