Professional Landscaping And Hardscaping Services In Wappinger, New York
Top Quality Landscape Design & Maintenance in Dutchess County
The skilled and knowledgeable team at Landwork Contractors has been custom-crafting flawless landscaping designs in Wappinger since 2000. Steeped in history, this beautiful town boasts some of the most breathtaking views and grand homes in the nation. Crafting landscapes in Wappinger is a true art form and we are proud to have the privilege to work on many beautiful homes in the area. Our team of expert designers, landscapers, and masons will work with you to create a design that truly reflects your taste without breaking your budget.
As the leading comprehensive landscaping service in Dutchess County, we are here to take care of each aspect of your landscaping, lawn, and hardscaping needs. We work on everything from small homes to municipal properties to large grounds. Our licensed and insured professionals are ready for any job you throw us. No matter what you need, we are here to help bring your vision to life.
At Landwork Contractors, we truly believe in putting our customers first. We work tirelessly to help you create your design, implement those changes and keep your landscaping looking fantastic.
Landscape Design in Wappinger, NY
It doesn't matter if you are starting from scratch or simply wanting to have a few additions, Landwork Contractors has everything needed to transform your home. We pledge to work with you each step of the way. We provide top quality landscape design services in Wappinger, NY. When you come to us with a vision, our team of landscape designers will bring that dream to life.
We carefully plan each step of the design with our state of the art 3D CAD System. This technology helps you see your plan come alive before we even step on site. You'll be able to make sure that we have completely captured your ideas, saving you both time and money.
To help you get the most out of your landscape design plan, we offer a variety of services. These include: 
Landscape Construction
Retaining Walls
Fall Plantings
Foundational Plantings
Spring Plantings
Mulch Beds
Using these services, and more, we can create a design that perfectly fits your style, your property, and your budget.
Professional Masonry and Customized Hardscaping in Wappinger, New York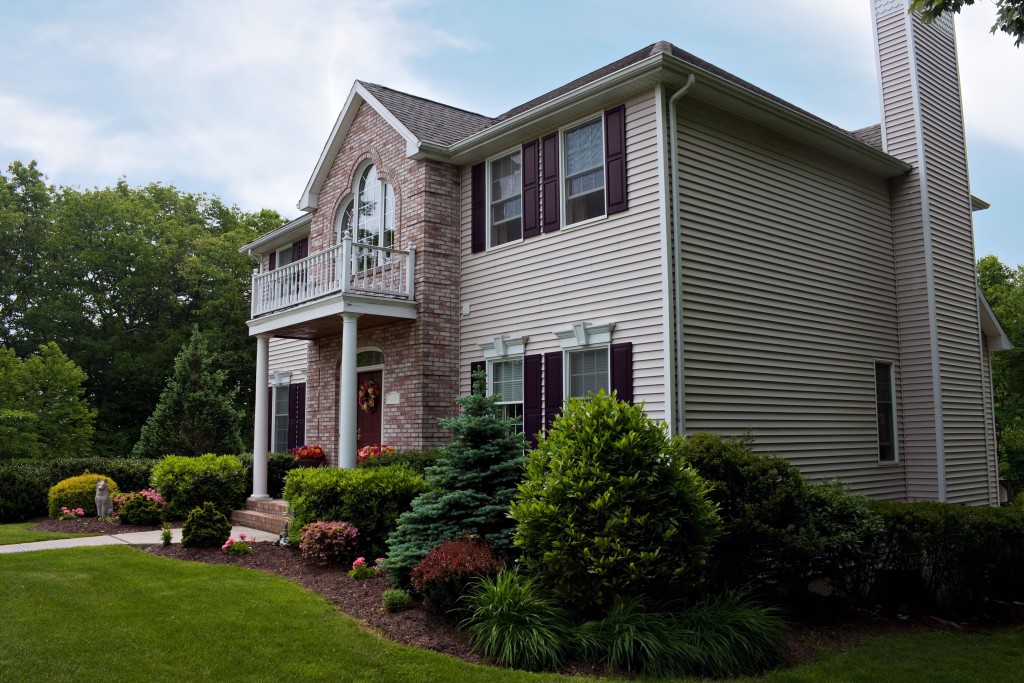 While you are designing, you may decide to add hardscape additions like fencing or outdoor entertainment spaces. You don't have to look any further, Landwork Contractors also offers endless professional hardscaping services and commercial and residential masonry services for your home or office. Our team of expert masons provides you with over 300 years of combined experience.
Landwork Contractors is also proud to be your local Unilock Authorized Contractor, bring you the very best in masonry services with the very best products. Unilock products stand out with their vibrant colors and incredible materials that will last you a lifetime.
Once you've decided on a design plan, our team of experienced masons will carefully install each brick and paver to fit your tastes. With your guidance, we'll create a hardscaping masterpiece that you can call your own. The hardest part will be deciding which options to choose from. Here's just a few to consider. 
Outdoor Fireplaces
Fire-Pits
Water Fountains 
Fences
Decks
Outdoor Kitchens
Whatever you are dreaming of, we're here to help you make your dream a reality.
Wappinger, NY Lawn Maintenance
Year after year, lawn maintenance is listed as the least favorite chore of homeowners and businesses. For a healthy lawn, you'll need to invest in a lot of materials, tools, and supplies. Lawnmowers, aerators, weeders, irrigation tools, they can all add up to put a serious dent in your wallet. Then you have to think of the hours you'll need to spend tending the lawn year-round. When you leave the lawn maintenance to us, you will save yourself a lot of hard work, time, and money.
Lush, green lawns are easy when you let Landwork Contractors do the heavy lifting. We will work hard for you all year long with services that include:
Mowing
Trimming
Weeding
Watering
Leaf Removal
Fall Clean-up Plans
Our team of lawn care experts will carefully tend to your land. By using a combination of our services, we'll be able to create a vibrant, luxurious lawn that would make even golf pros jealous.
Commercial Snow Removal in Wappinger, New York
Safety is a major concern for businesses and municipal office during winter. Keeping ice and snow out of the way so you can do your job is our job. We live and work locally so we can be on-site early We even have a team of snow removal experts who monitor weather 24/7 looking for incoming storms. Landwork Contractors has a fleet of professional snow removal trucks and snow removal equipment to keep your business running safely in those harsh winter months.
Landwork Provides Professional Landscaping in Wappinger, New York
Have you been longing to have a lush lawn? Wish you had a private retreat to relax after work? Ready to make your curb appeal pop? Leave it to Landwork Contractors. We have everything you need to make your home or office look beautiful and be functional. Give us a call at 914-479-2537 or make an appointment online.
Our service areas
We provide services throughout Connecticut, Westchester, Putnam and Dutchess Counties: